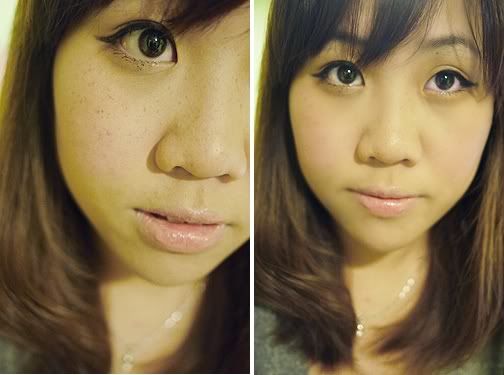 I recently bought Missha's Creamy Matte Lip Rouge in a lighter shade than I usually would get. I really love that dolly look the Popteen girls have. I don't think it really suits me. My skin and my lips are too dark for the look. It kinda makes me look like a ghost. Maybe if I get a hotter pink blush and darker eyes it might work (I felt like I was wearing heaps of blush at the time but I guess they didn't turn up in the photos enough =\ ). Probably a little bit of contouring too...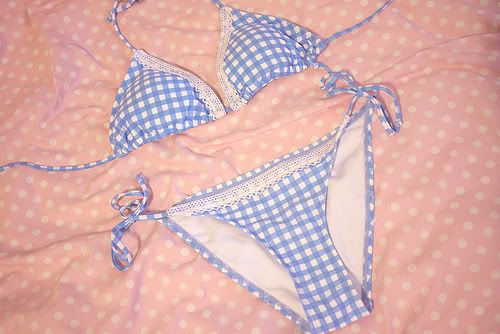 I bought a new bikini last week. Can't wait for the weather to get better!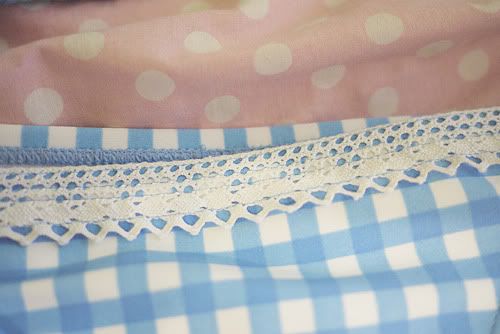 I bought it right after I tried it on! I'd been looking for one very similar to it. I really wanted a pastel-y gingham print bikini.
I was inspired by this photo of Rina Aizawa:
I'm thinking of moving to Blogspot. I love Livejournal but I recently made a web portfolio for my work and I want to link a blog to it. I just feel that Blogspot is more...user friendly? I'm not sure...maybe I'll keep LJ. It would be great if there was a way for LJ to automatically post RSS feeds like Tumblr does.

HUMM....

I think I'd keep LJ just so that I can still lurk my friends list and communities but I may be inactive.
I'm still really not sure. I'm quite bad at keeping two blogs...theres always one that gets more attention than the other.

Here's my portfolio site by the way. After the grad show, I'm thinking of just putting my illustrations in since I'm not really happy with anything else.